The Officers' Mess
in
L-Imtarfa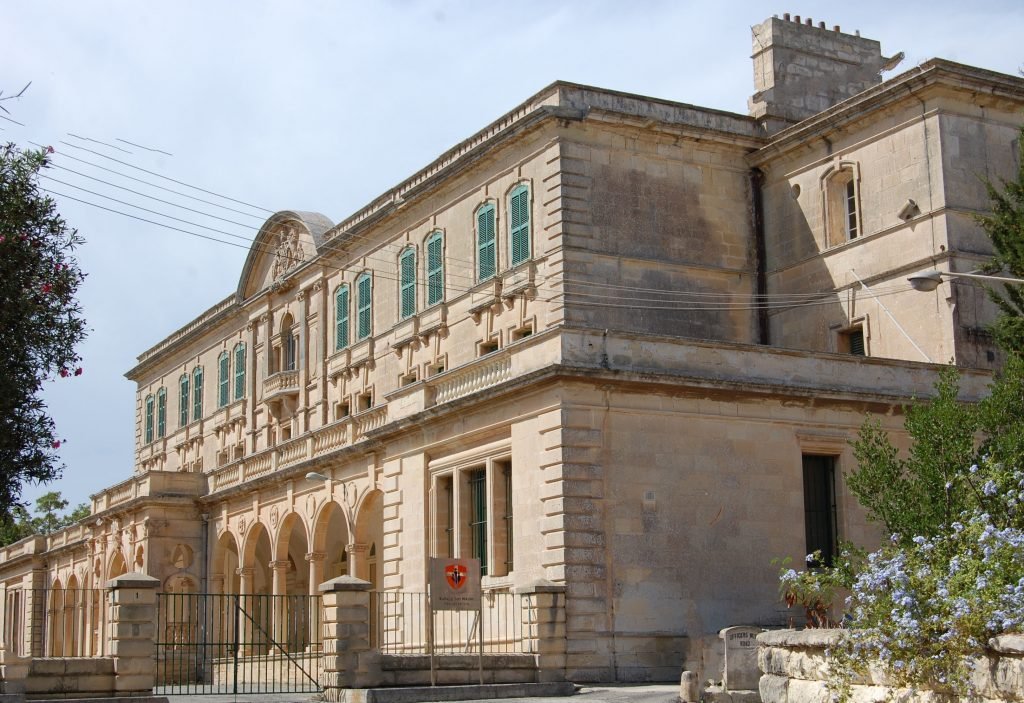 In 1893, the British Services Officer's Mess was built. It is a three-story late Victorian neo-classical style palatial building with numerous arched verandas both externally and surrounding the large central courtyard. The Royal Engineers designed each storey in a different architectural style.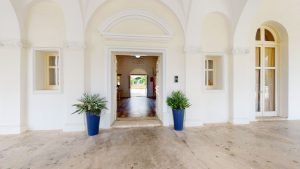 It is adorned with the coats of arms of each commander who has occupied it, as well as the coat of arms of the British Monarchy, which is displayed at the front entrance.
The façade features a highly ornate central bay with an arched portico on the ground floor and a terrace on the first floor, a balustraded balcony on the second floor, and a frontispiece at the top. The first and second floors have a receded ceiling.
The veranda is supported by five columned arches on each side and a tower on each end, all of which are embellished with coats of arms and grooved joints. The majority of frontal panels are supported by pilasters in composite order.
The east side is rather plain, whereas the west side has two floors of arched verandas and a receded second floor. The back is irregularly formed but balanced, with a service or vehicular entrance set-back at the back.
The courtyard is surrounded by three tiers of arched verandas, with the first floor having a more neo-Norman order.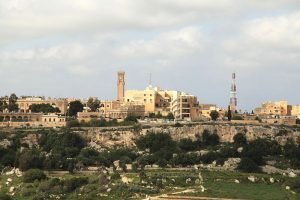 L-Imtarfa
Few people are aware that the earliest archaeological remains discovered in Mtarfa date back to the prehistoric bronze age. The mysterious cart ruts visible in one area of Mtarfa indicate that there was some prehistoric activity here. It's also possible that a Bronze Age village once stood here.
There are also Punic tombs in the area, indicating the presence of a community in the area. Pottery discovered in one of these tombs is now on display at Valletta's National Museum of Archaeology.
There was a temple dedicated to the goddess Prosperina during the Roman period, and its marble was reused in the decoration of various buildings.
Mtarfa was once inhabited by a farming community. Some of these rural structures, which have since been incorporated into the new town, retain traditional Maltese architectural features. The majority of the buildings within the village core, on the other hand, date from the late nineteenth and early twentieth centuries and adhere to the British architectural blueprint.